Advanced
Text
What is the Writing Associates Program?

---

The Writing Associates Program is a Writing Across the Curriculum initiative that partners an instructor of a writing-intensive course with an undergraduate writing tutor (the WAs). 
Text
What does the Writing Associates Program do?

---

These partnerships offer an opportunity for curricular development, as the WAs work with the instructor over the course of the whole semester. Because the WAs are trained in writing pedagogy and peer tutoring, they represent a dynamic resource for writing instructors teaching at any level of the curriculum. 
Text
How can the Writing Associates Program help me?

---

Our goal with this program is to deploy WAs who can help instructors answer questions about their teaching, course design, assignments and rubrics, or other issues. The most successful partnerships involve regular meetings with the WAs where instructors may "check in" on the course or may draw on the WA's experience to design more effective lesson plans or course components.
Text
Learn More about the Writing Associates Program:
---
Image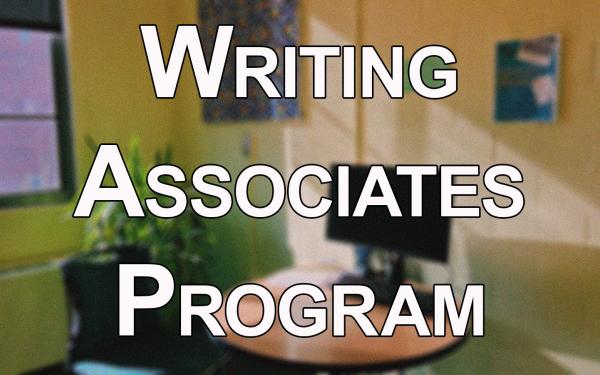 Image