January 30, 2020
Writing Center Featured in OSU Guide to Free Academic Resources for Finals
Image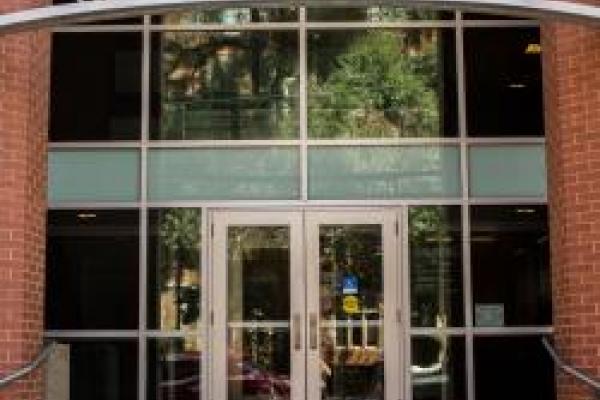 Description
By Seth Shanley
Original story publisehd at: https://www.thelantern.com/2018/12/a-guide-to-ohio-states-free-academic-resources-for-finals/
During this time of the year at schools around the nation, students are feeling the pressures of final exams, projects, papers and even job hunting. Lucky for Ohio State students, the university offers a number of free resources to alleviate the difficulties of pre-break stress. 
Aside from visiting the office hours of a professor or forming a study group with classmates, Ohio State has multiple learning centers that can help students hone in on specific subjects.
These centers include the Dennis Learning Center, the Center For The Study and Teaching of Writing, the Younkin Success Center and the Mathematics & Statistics Learning Center. 
According to a 2017 study from the American College Health Association 31.7 percent of college students suffered from stress to the point where it affected their academics.The Dennis Learning Center aims to help students develop better academic habits, which may reduce the stress they face, said Allie Fitzmaurice, Younkin success specialist and second-year in finance. 
"They talk about stress and test anxiety and stuff like that, so it's not just skills. It's more like handling the overall stresses behind finals and being in college," Fitzmaurice said. "The Dennis Learning Center would definitely be the best and most underrated department. People definitely don't know about it, but it's super helpful because you get that one on one contact with someone who's really trying to help you." 
In terms of more traditional academic aid, the Writing Center offers students guidance for any form of written work. The center offers scheduled appointments, walk-in sessions and has locations at both Thompson Library and Smith Lab. 
The Writing Center hires both undergraduate and graduate tutors who are specifically skilled in writing to assist students. The center offers help for more than just research papers or essays. Employees at the Writing Center are trained to assist visitors with anything from resumes to cover letters, said Sam Lundry, undergraduate writing consultant and second-year in English. 
For math-related difficulties, students can visit the Mathematics and Statistics Learning Center or its website. Personal tutoring is available without appointment in-person and the center's website features lessons and workshops.
The Younkin Success Center also hosts tutoring sessions daily for both math and chemistry. This Center also acts as a hub for a number of free student resources, hosting career planning services, counseling services and also the Dennis Learning Center. 
With the number of resources available, students don't always know exactly what they're looking for. That's why the Younkin Success Center employs success specialists to guide students, Fitzmaurice said. 
"Younkin itself is basically the place where all the departments kind of combine," she said. "I help direct them to the different resources if they're not sure exactly which service they need or what they're looking for. I help them with what department might be able to help them best."
Students looking to take advantage of these resource centers can visit the following websites: 
http://younkinsuccess.osu.edu/, https://cstw.osu.edu/, https://dennislearningcenter.osu.edu/, https://mslc.os
---